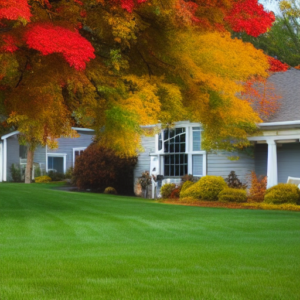 In this post, I would like to talk about caring for your lawn in the autumn. The change of seasons means the coming of Autumn; the leaves begin to turn, the sun sets earlier and your lawn takes on an entirely new personality. In the Spring and Summer, a lawn is at its peak – green, lush and full of life. But come the Autumn, grass loses its vibrancy and can turn yellow or brown depending on where you are in the world. As a result, many homeowners feel as though they have failed their lawn because it no longer looks nice. However, this is perfectly natural as your lawn goes into another dormant phase before it begins to grow again in time for Winter. So if you're looking to care for your lawn in the Autumn to ensure that it thrives in the coming months, then read on…
Remove the leaves
One of the best ways to care for your lawn in the Autumn is to remove the leaves that have fallen. A thick layer of fallen leaves can suffocate your lawn, preventing water and nutrients from being absorbed by the soil. A good leaf removal session can improve your lawn's overall health, removing harmful pests and increasing the amount of sunlight that reaches the roots. For ease of removal, aim to do this when the leaves are dry and aren't too packed down. You may wish to invest in a rake or lawn sweeper so that you can easily gather leaves into a pile and remove them from your lawn. If you do have pests in your lawn, use a leaf blower to remove the leaves. This will prevent pests from being blown across your lawn and into other areas of your garden.
Monitor your lawn for damage
Autumn is the best time to monitor your lawn for any damage caused by pests or diseases. If your lawn has been struggling in recent months, the change in season may signal the start of a new infestation. Diseases such as rust and powdery mildew may appear particularly prevalent in Autumn due to the cooler, wetter weather. Similarly, pests like chafer grubs, mole crickets and Japanese beetles are more likely to appear in your lawn during this time of year. You can check your lawn for damage using a lawn probe, which will allow you to feel any damage to the roots of your grass.
You can also use a lawn scalpel to cut out individual patches of damaged grass, ensuring that it doesn't spread to other areas of your lawn. By identifying and treating any damage to your lawn, you'll be able to care for your lawn in the Autumn and ensure that it stays healthy throughout the colder months.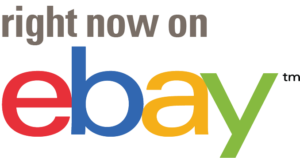 Leave your mower in storage
If you've been using your lawn mower throughout the Summer months, you'll need to put it away for the winter. As it's likely you won't be mowing your lawn again until next year, this is the perfect time to clean and store your mower to prevent it from being damaged. To clean, remove the blades and any other removable parts. Next, put a mixture of water and garden cleaner into a bucket and stir to create a cleaning solution. Place the parts into the bucket and leave them to soak for a few hours.
After the parts have been thoroughly cleaned, allow them to dry before storing them away in a dry, covered area, so they don't rust. I will often wipe my mower over with an oily rag, unless of course, your mower has a plastic deck! It's still good to wipe metal parts over with an oily rag though.
Overseeding is still an option
If your lawn wasn't in good condition, to begin with, or you've recently moved into a new house, you may want to consider over-seeding. This involves sowing a new lawn seed over the top of your existing lawn, which will grow in over time to create a thicker, healthier lawn. Autumn is the perfect time to over seed your lawn as the cooler weather will mean the seeds can germinate and grow in without being affected by the harsher temperatures of Winter. You can purchase lawn seed from a variety of retailers and online stores, you'll just need to make sure you select the correct type for your lawn. If you'd rather not deal with the hassle of over seeding, you can always fertilise your lawn instead. This will encourage it to grow in thicker and healthier, providing your lawn with the nutrients it needs to thrive.
Add nutrients to your soil
Another excellent way to care for your lawn in the Autumn is by fertilising your soil. This will encourage your grass to grow thick and strong, as well as attracting beneficial insects and worms to your lawn. There are many types of fertiliser available on the market, so you'll need to decide which one is best for your lawn. If you have a clay soil, you may want to opt for a high-potash fertiliser as this will encourage the grass to grow in thick and strong. However, if you have sandy soil, you'll want to opt for a high-phosphorous fertiliser to encourage root growth. Regardless of what soil type you have, you should consider fertilising your lawn in the Autumn as it will give your grass the nutrients it needs to grow properly in the cold months ahead.
Fertilising with a top dressing
If you'd prefer not to fertilise your lawn, you can opt to top dress instead. This involves scattering a thin layer of fertiliser over the top of your lawn, which is a particularly effective method if you have a large lawn to care for. You can purchase a variety of lawn fertilisers from your local gardening store and online retailers, choosing one that is suitable for your type of grass. For ease of application, use a spoon or fork to sprinkle the fertiliser over the top of your lawn, making sure you cover the entire surface. If you're top dressing during the Autumn, leave the fertiliser to work its magic over the cold months ahead.
Conclusion
In nature, everything cycles from birth, through to maturity, to death and then back to the beginning again. Your lawn is no different, and it requires care and maintenance throughout the year. In the autumn, your lawn naturally goes into a resting phase as it prepares for the cold weather ahead. It's important to do everything you can to care for your lawn during this time so that it can come back even stronger in the Springtime.