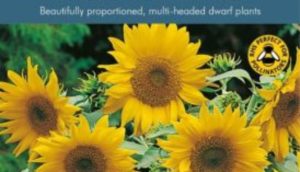 Introduction: Why plant sunflowers?
Sunflower seeds are a powerhouse of nutrients and have a plethora of health benefits. Here are some reasons why you should start incorporating sunflower seeds into your diet:
Sunflower seeds are an excellent source of vitamin E. Vitamin E is a fat-soluble vitamin that plays a role in maintaining cell structure and protecting against free radical damage.
Sunflower seeds are also a good source of magnesium. Magnesium is involved in over 300 biochemical reactions in the body and is essential for energy production, muscle contractions, and nerve function.
In addition, sunflower seeds contain selenium, a trace mineral that helps to protect cells from damage. Selenium is also important for thyroid function and fertility.
February: When To Plant Sunflower Seeds Indoors
Start your sunflower seeds indoors in February for a head start on the growing season. Sunflower seeds need about six to eight weeks of growth before they can be transplanted outdoors. By starting your seeds indoors, you can ensure that your sunflowers get the nutrients and sunlight they need to grow strong and tall.
Sunflower seeds are easy to start indoors. Simply plant the seeds in well-drained soil and water them regularly. Place the pots in a sunny spot and keep the soil moist but not soggy. Once the seedlings emerge, thin them out so that only the strongest plants remain. When it's time to transplant them outdoors, choose a sunny spot in your garden with well-drained soil.
March-April: When To Plant Sunflower Seeds Outdoors
When to plant sunflower seeds outdoors:
1. In early spring, around March or April, prepare a sunny spot in your garden that has well-drained soil.
2. Sow the sunflower seeds about 1 inch deep in the soil and space them about 6 inches apart.
3. Water the seeds regularly, keeping the soil moist but not wet until they germinate and start to grow.
4. Once the seedlings are about 6 inches tall, thin them out so that only the strongest plants remain, spacing them about 12 inches apart.
5. Continue to water and fertilize the plants throughout the growing season.
6. Harvest the sunflowers when the flower heads are fully brown and dry, cut them from the plant, and let them finish drying indoors in a cool, dark place.
May: When To Transplant Sunflowers
If you want to have blooming sunflowers in your garden come summer, now is the time to start planting. Sunflower seeds should be planted in early May, about 1-2 inches deep in well-drained soil. The ideal spot for sunflowers is in a location that gets full sun for most of the day. Once the seedlings have grown to be about 6 inches tall, thin them out so that only the strongest plants are left; this will ensure that each plant has enough room to grow and produce large flowers.
June-July: When To Fertilize Sunflowers.
When to fertilize sunflowers: The best time to fertilize sunflowers is in the early morning or late evening, when the sun is not as intense. Sunflower seeds need a lot of nitrogen to grow, so it's important to fertilize them regularly. The best way to fertilize sunflowers is with a high-nitrogen fertilizer, like ammonium sulfate. Apply the fertilizer around the base of the plant, and water it in well.
August: When To Harvest Sunflowers
When to harvest sunflowers in August? This is a question many gardeners have. The answer really depends on what you want to use the sunflower seeds for. If you want to use them for bird feed, then you can wait until the flowers start to turn brown and dry up. But if you want to eat them yourself, then you'll need to wait until the back of the flower head is yellow and starting to droop. You can tell they're ready by gently squeezing the head – if the seeds are hard, then they're ready to harvest. To collect the seeds, cut the stem about 6 inches below the flower head and hang it upside down in a paper bag or a clean cloth. Once all the seeds have fallen out, store them in a cool, dry place until you're ready to use them.
Conclusion: The Benefits Of Planting Sunflowers
Sunflowers are one of the most popular flowers in the world. They are beautiful, easy to grow, and have a variety of uses. Sunflowers are also known for their many health benefits.
Sunflower seeds are a good source of vitamins and minerals, including vitamin E, magnesium, and selenium. They are also a good source of protein and fibre. Sunflower seeds can be eaten raw, roasted, or ground into flour.
Sunflower oil is high in monounsaturated fats and low in saturated fats. It is also a good source of vitamin E and antioxidants. Sunflower oil can be used for cooking or baking.
Sunflowers contain compounds that may help protect against cancer and heart disease. These compounds include phenolic acids, flavonoids, lignans, and saponins.