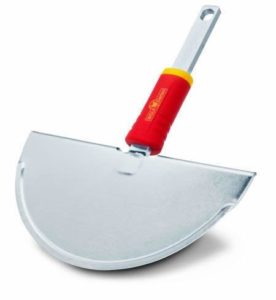 Introduction: Lawn Edging Definition And Purpose
Lawn edging is the process of creating a clean, defined line between your lawn and other areas of your property, such as flower beds or driveways. Edging a lawn not only makes it look neater and more well-groomed, but it also helps to keep grass from invading other areas.
There are a few different ways that you can edge a lawn. One common method is to use a half-moon edger, which is a tool that cuts into the ground and creates a defined edge. Another option is to use a string trimmer, which will also create a clean edge but may take longer.
No matter what method you choose, lawn edging is an important part of keeping your lawn looking its best.
Tools Of The Trade
It's time to start thinking about Spring and all of the lovely outdoor activities that go along with it. One chore that is often necessary before enjoying your backyard is edging the lawn. This simply means cutting the grass along the perimeter of your yard, usually where it meets sidewalks, driveways or flower beds. A well-manicured lawn can make all the difference in your overall curb appeal.
There are a few different ways that you can edge your lawn. The most common method is with a gas-powered edger. These can be found at most hardware stores and home improvement centers. Another option is an electric edger, which is a bit cheaper and easier to maintain than a gas model. If you have a small lawn, you may even be able to get away with using a manual edger.
Preperation
It's that time of year again. The time when your lawn starts to look a little shaggy and in need of a trim. But before you can start enjoying your well-manicured lawn, you need to put in some preparation work. Here are a few tips on how to edge a lawn like a pro.
The first step is to remove any obstacles that might get in the way of your edging, such as rocks or sticks. Once you have a clear path, you can start trimming the grass along the edge of your lawn with a sharp blade. Be sure to go slowly and be extra careful not to cut into the soil beneath the grass.
After you've finished trimming, it's time to clean up any loose grass or debris. A leaf blower can be helpful for this step.
Lawn Edging Techniques
There are a few lawn edging techniques that can help you achieve a clean, well-defined edge for your lawn.
One popular technique is called the string line method. To use this method, first, you'll need to establish where you want your lawn's edge to be. You can do this by using a garden hose or some string stretched out along the ground. Once you have your line established, simply run an edger along the line to create a clean, defined edge.
Another popular lawn edging technique is the half-moon edger. This tool creates a curved, scalloped edge that can add a bit of interest and personality to your lawn's border. To use this tool, simply guide it along the ground following the desired shape of your border.
Conclusion: Lawn Edging Benefits
If you are looking for a way to make your lawn look neater and more well-kept, consider edging. Lawn edging is a simple task that can have big results. Not only does it give your lawn a clean, finished look, but it also helps to prevent grass and weeds from encroaching on your flower beds and other garden areas. In addition, edging can help to improve the overall health of your lawn by preventing soil erosion and promoting drainage.